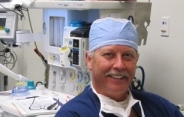 The anesthetic needs of an ambulatory center are unique. Whether your ambulatory centers focus lies in outpatient short surgical procedures, or is dedicated to performing endoscopic procedures, PASEP is ready to provide expert staffing to keep your patients, surgeons, endoscopists and operating room staff pleased. Skilled anesthesia providers plan for an excellent anesthetic course, provide patient comfort in the PACU, help with rapid patient turnover, and ensure the best efficiencies possible to help your center succeed.
We're ready to work with you on:
Dedicated staffing
Quality improvement programs
Continuing education opportunities
If you grow, we grow philosophy
Every facility gets a little nervous about those annual inspections from the State Board of Health, or AAAHC, or the Joint Commission. Our management staff has the experience and know how to help smooth the credentialling process, and at your request will become part of the process to help your center shine!
Our medical staff is ready to be your Medical Director upon your center's request. This dedicated leadership responsibility provides additional support for your facility by attending meetings, implementing policies and procedures, and providing evidence based suggestions for maximizing your patient care and perhaps increasing your efficiencies.

If this sounds like a company you would like to work with, contact us today!